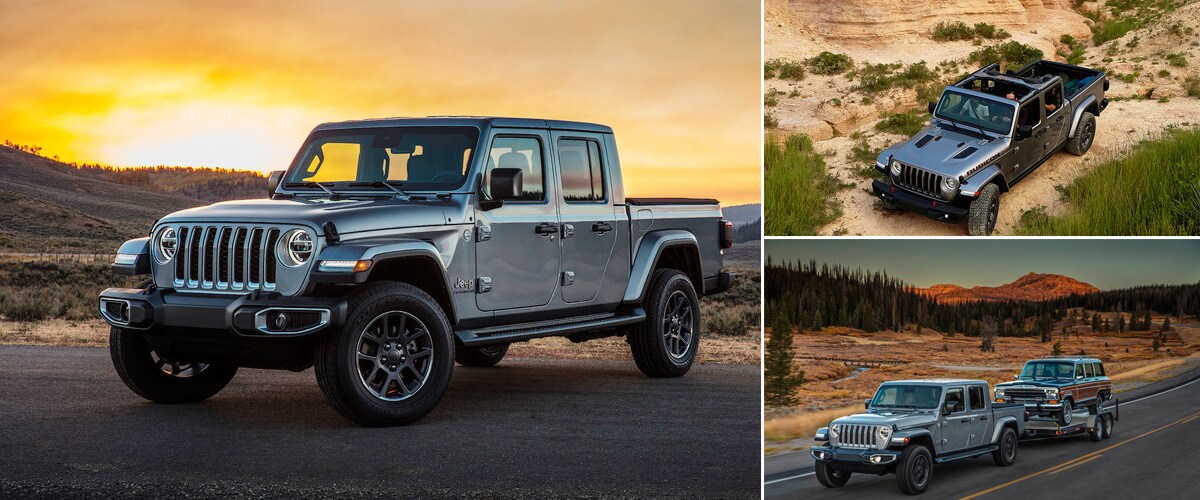 2019 has truly been an exciting year for pickup trucks in Dayton, OH. From complete redesigns, to brand new models, Dayton shoppers have a wider choice of high-quality trucks than ever before.
Two of the top trucks in their respective segments are the Jeep Gladiator and the RAM 1500. The RAM 1500 was named Motor Trend's Truck of the Year in 2019, and is both the most luxurious and most capable light-duty pickup truck ever. And then there's the Jeep Gladiator. The newest vehicle from Jeep, the Gladiator takes the Wrangler's winning formula (named Motor Trend's SUV of the Year) and adds additional utility and towing power for an impressive midsize pickup truck.
So how does the Jeep Gladiator compare vs the RAM 1500? These pickup trucks are in different classes, so they will have different levels of capability, but many Dayton buyers are comparing the Gladiator vs RAM 1500 to decide which pickup truck best fits their needs.
So let's take a look at the Jeep Gladiator and RAM 1500.