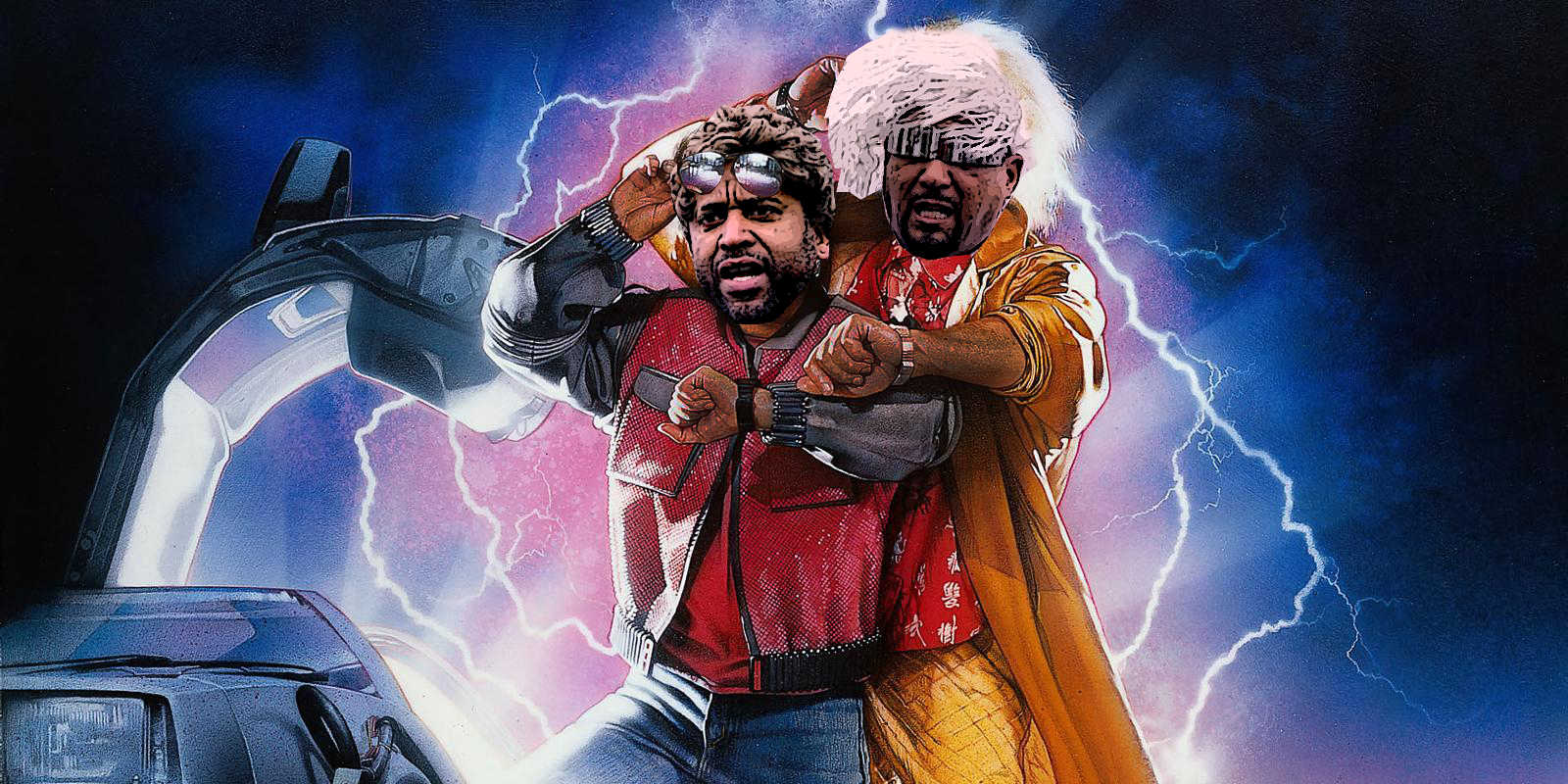 You might have heard Evans Arena's Carfather Ed Bressler say, "Nobody Beats Evans Arena. Nobody." But he needed to know for sure. Would anyone ever match Evans Arena's special discounts on new and used vehicles?
So he went to work turning his trusty Dodge Charger into a time machine. As he burned rubber in the Evans Arena parking lot, he wondered, "What will I find at the Dayton Jeep Dealership of the future?" In a flash of light, there he was. The Evans Arena of the future. The Carfather burst through the doors of the dealership, only to find his future self handing over the keys to a brand new hover-Jeep.
"Please, tell me," he said. "Does anybody beat us? Do they beat Evans Arena?" His future self leaned over the counter, smiled and said, "Come on, Ed. You know that nobody beats Evans Arena. Nobody!"
Thrilled, The Carfather ran to his time machine, eager to spread the word to his staff. In fact, that very moment was captured in the video below. But that's only the beginning. The Carfather has seen enough movies to know that anything he does could alter the future. That's why he's made sure that Evans Arena is offering the lowest prices on Jeep, and the best deals on used cars in Dayton, OH.
And our customers don't need to go back to the future to know it's true. All you need to do is look at the unbeatable Jeep specials and cheap used cars at Evans Arena to know that Nobody Beats Evans Arena. Ever.